We're very excited to launch our website for Fully Branded Media in a few days! There, you'll experience what our version of product placement entails and you'll learn how we can enhance the creative and financial development of your film.

We have a plethora of brands connected to FBM that are always eager to be part of the film process, from pre-production to distribution.

FBM's ultimate goal of appropriate product placement is a mutually beneficial process that allows us to maintain strong relationships with all our brands.

If you believe FMB could enrich your film, please feel free to fill out our contact page when we launch our website shortly.

In the meantime, please check out our film "Kill Your Darlings," which is currently shooting throughout New York City!
Elizabeth Olsen and Daniel Radcliffe in Canada Goose jackets on the set of "Kill Your Darlings"
Daniel Radcliffe in Oliver People's glasses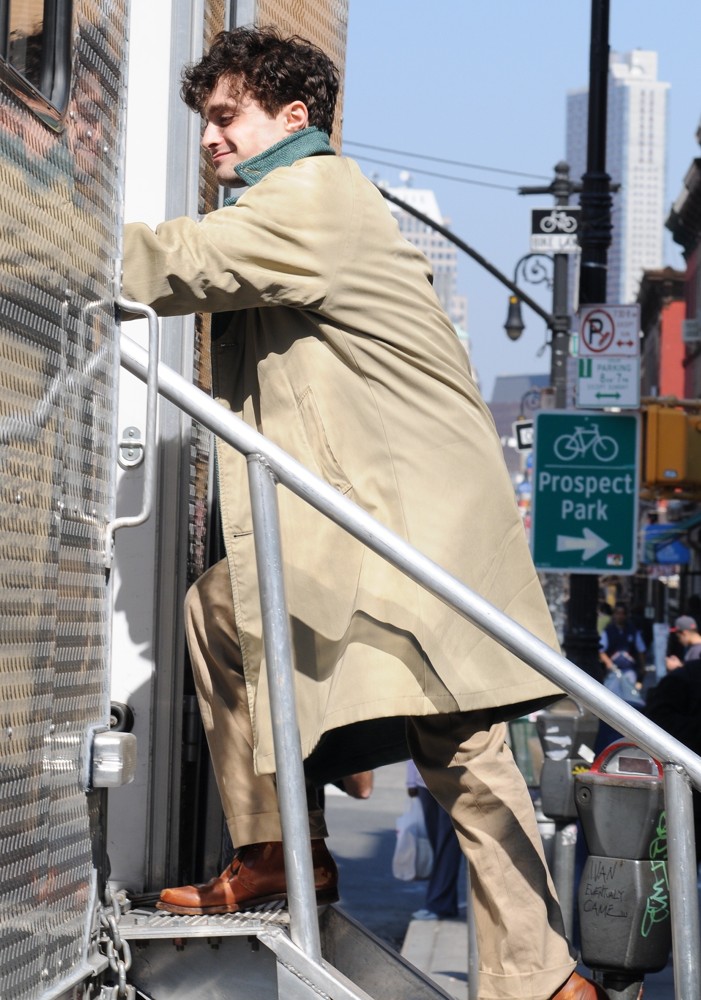 Daniel Radcliffe in Florsheim shoes